The Product Ad Widget (PAW) is a dynamic customizable widget that can display products from a number of your merchants advertisers on your site.
Navigate to Ad Tools > Product Ad Widget > Create to begin.
Step 1. Select Products

In the first tab, 'Select Products' you have a series of filters that will search through your Active Merchant's datafeeds.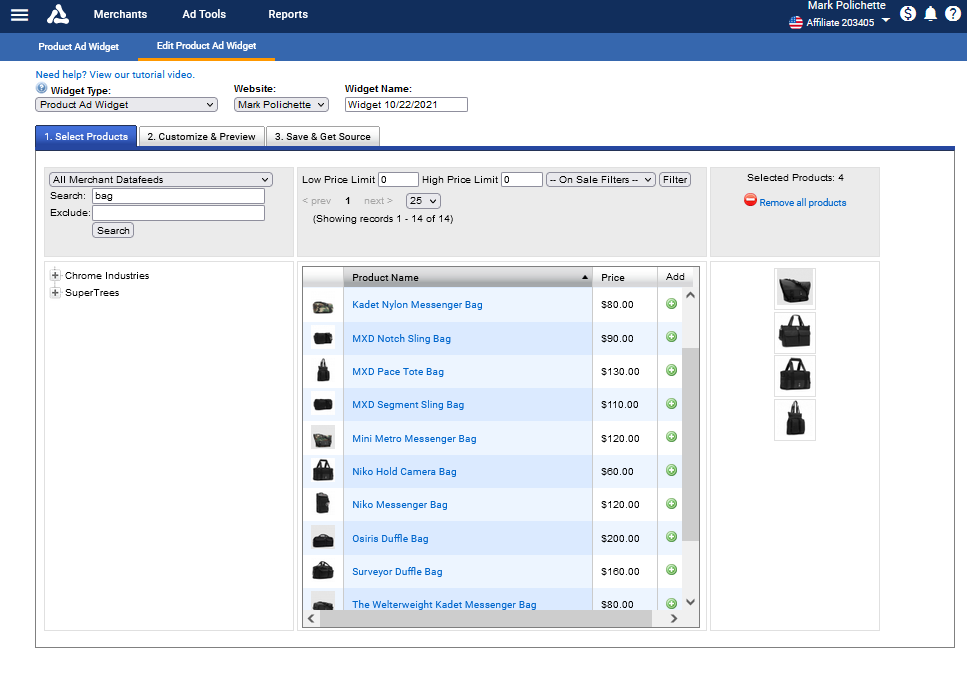 Step 2. Customize & Preview
In the second tab, 'Customize and Preview' you are given several options to change Titles, link texts, and customize the widget display, to match the themes on your site.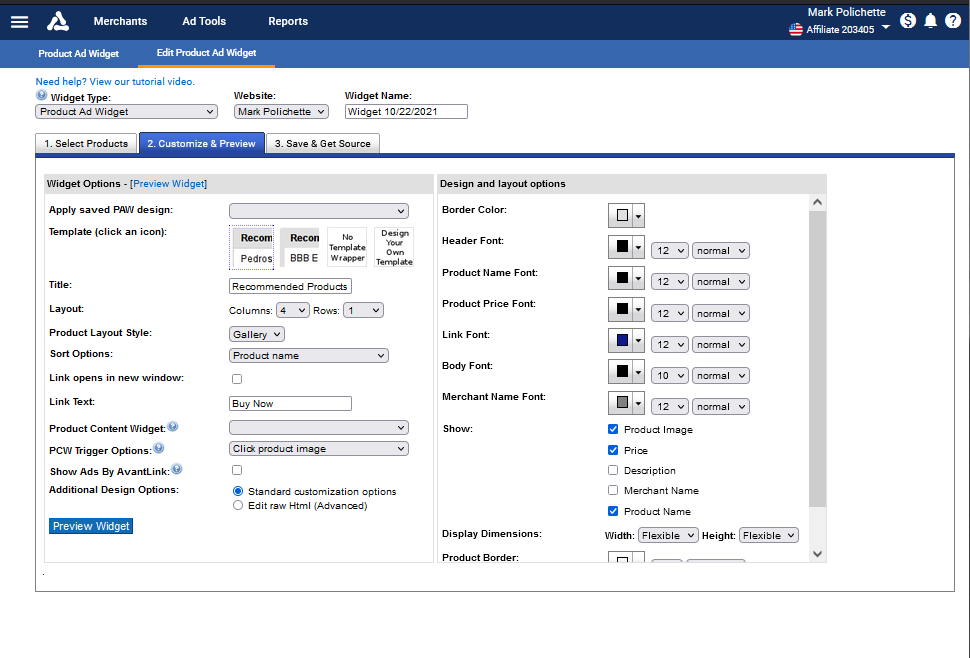 If necessary, you can edit the HTML directly, by selecting the Edit raw Html (Advanced) radio button.
Edit Raw HTML Note:
Once the raw HTML has been edited, moving back to 'Standard customization options' and making edits, will rebuild the widget layout and may remove your advanced edits.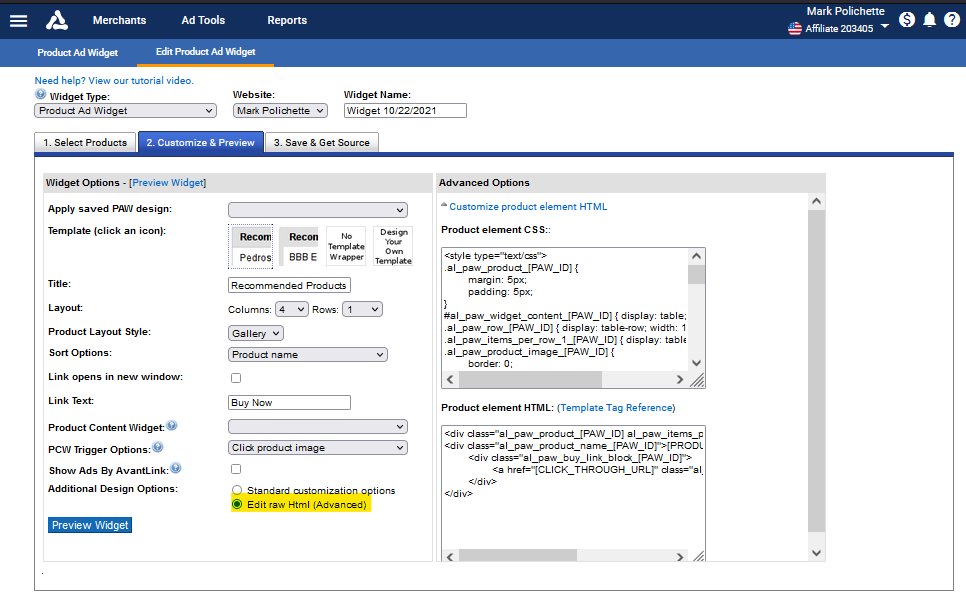 Clicking Preview Widget, will open a pop up window displaying the widget in its current format. In the image below, the widget is displaying the products in 4 columns and a single row, as specified in the Widget layout options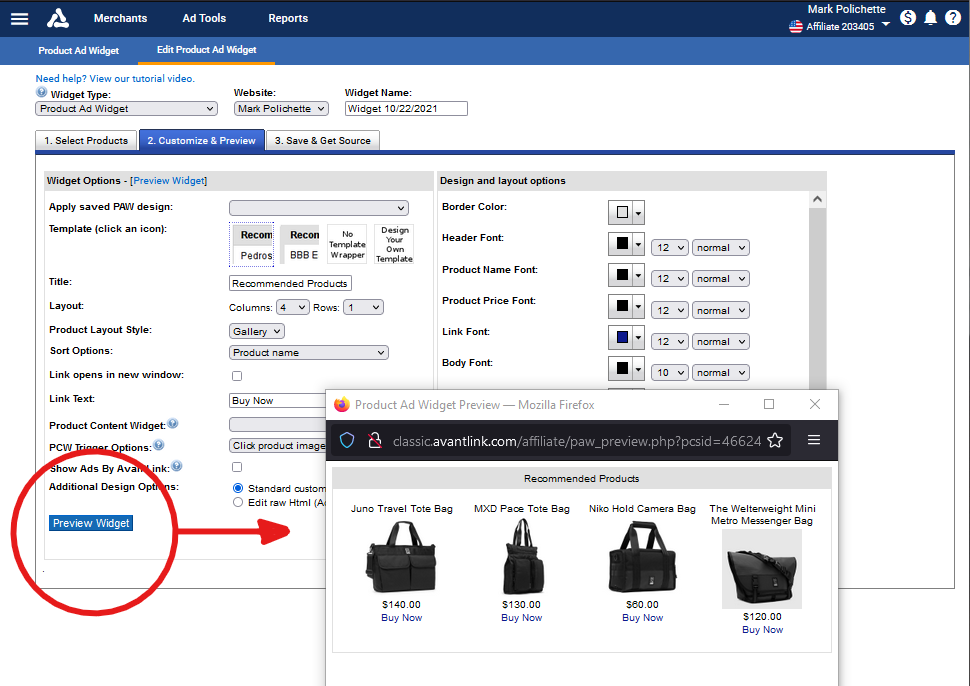 Step 3. Save & Get Source
In the final tab, we provide two dynamic integration methods. Javascript and Dynamic Html.
Copy the provided script, and place it where you want the widget to be displayed.
An additional article is available for Product Ad Widget Frequently Asked Questions