There are two ways an affiliate can connect with merchants in the AvantLink network. In this article, we will discuss how to:
REVIEWING RECRUITMENT OFFERS FROM MERCHANTS
Once you are an active affiliate, merchants can view your profile from their dashboard and, if interested, can send you a recruiting offer. You will be notified of this invitation on your dashboard under 'Pending Offers'.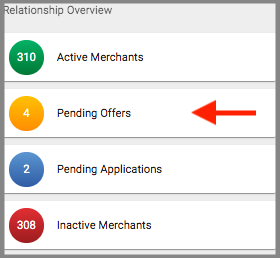 After selecting 'Pending Offers' you can review a listing of each merchant offer along with quick details including commission rate, referral days, and other useful information about their program. Selecting 'Details/Apply' will allow you to review the full program description and either accept or decline the offer.
(Note: you can also access this page by selecting the Merchants tab from the blue ribbon and updating Merchant Status to Pending Offers.)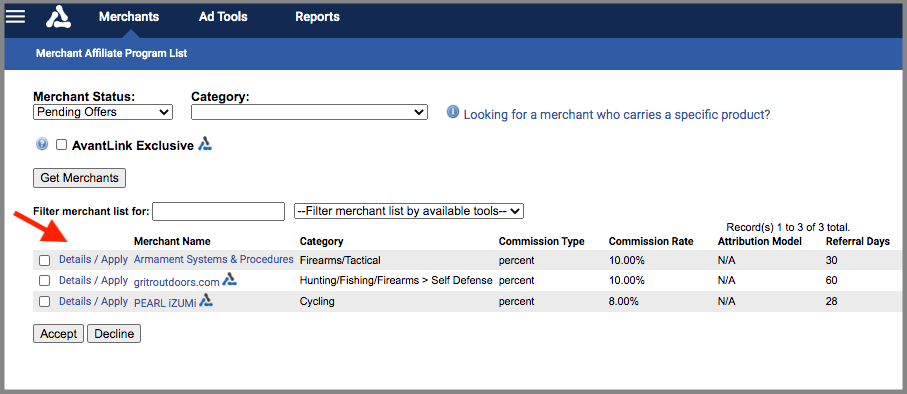 IMPORTANT NOTE: If you have disabled 'Allow Merchant Recruitment', you WILL NOT show up as an available recruit in the merchant interface. You can find this option under Menu

> Account Settings > Account Profile. We strongly recommend that this setting is enabled.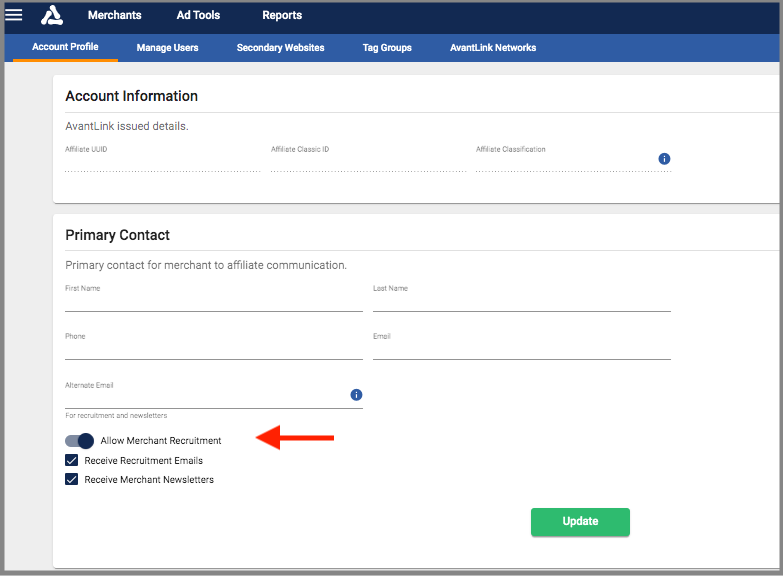 APPLYING TO MERCHANT PROGRAMS
Another great way to partner with merchants is by applying to their program directly. You can do this by navigating to the Merchants tab in your AvantLink Dashboard and changing the Merchant Status to 'No Relationship'. This will allow you to see a complete list of merchants that are not in your program. You can then sort this list by program details including:
Merchant Name

Category

Commission Type

Committee Rate

Attribution Model

Among other program details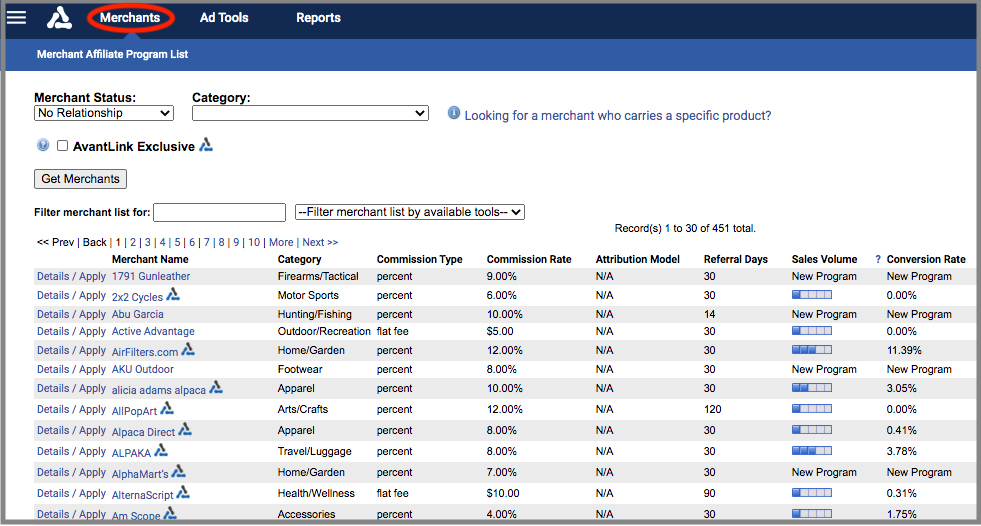 You can also search by specific merchant details including:
Category

Specific product

Merchant Name

Merchant Tools
Once you have found the merchant you would like to work with, select 'Details/Apply'. From there, you can view their full program description including their Terms and Conditions. After thoroughly reviewing these terms, simply select 'Apply Now' at the bottom of the page.

Note: You can access all your pending merchant offers by selecting Pending Applications under 'Relationship Overview' on the dashboard interface.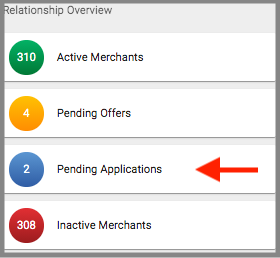 ITEMS TO REMEMBER:
Merchant's usually have 30 days to approve or deny your offer. If they do not approve or deny the application, the offer will no longer appear. If this occurs, you can send another offer.

If you decline an offer from a merchant, but then choose to work with them at a later time, you can reapply to their program.

You can review any merchants who are inactive in your program by updating the Merchant Status to 'My Inactive Merchants'. This page outlines the reason for inactivity and the option to configure

Inactive Affiliate Links

.

ADDITIONAL QUESTIONS

Actively reviewing merchant offers as well as applying to their programs is the best way to ensure you are working with brands that align with your site. If you have questions on how to connect with merchants on AvantLink, please reach out to am@avantlink.com.