Overview
What happens to all your custom links when you cut ties with a merchant or they cease to exist? What happens when you click on a link that is meant to go to a merchant you no longer advertise for? This article will address these questions, and show you the options we have!
Default Inactive Merchant Page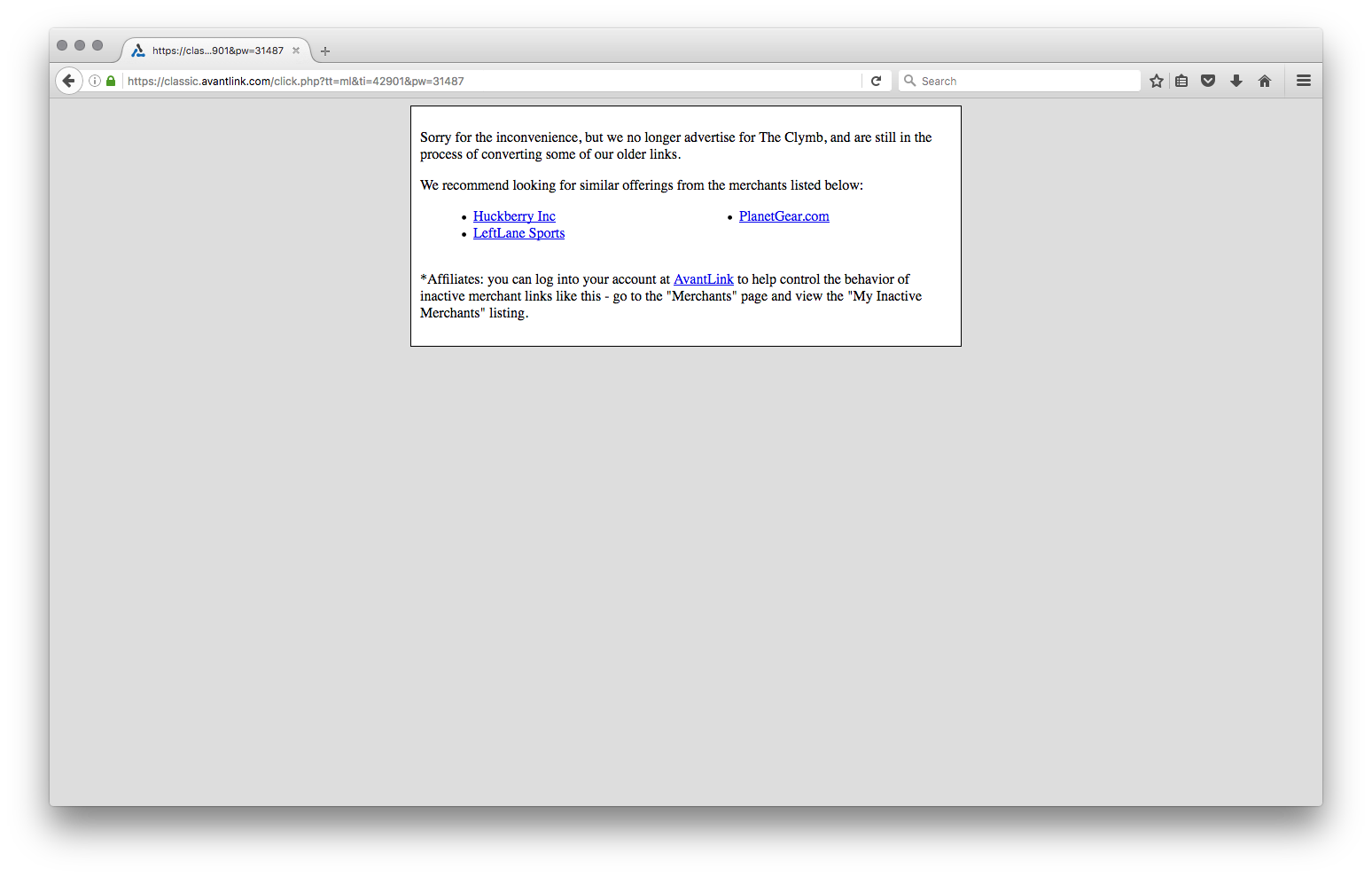 You will be redirected to a page that lists similar merchants. This list is pulled from other merchant programs that you have already been accepted to. While this may be an acceptable solution for some affiliates, we also provide the ability to redirect to a custom page of your choosing, or directly to another merchant page.
These settings can be found in the AvantLink Dashboard > Merchant tab.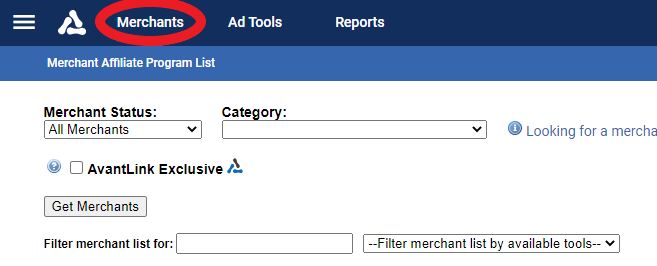 This will take you to a list of merchants that you are active and affiliated with. But we want to see the list of merchants that we are no longer affiliate with. So to do this, we need to change the status to "My Inactive Merchants" and click the "Get Merchants" button.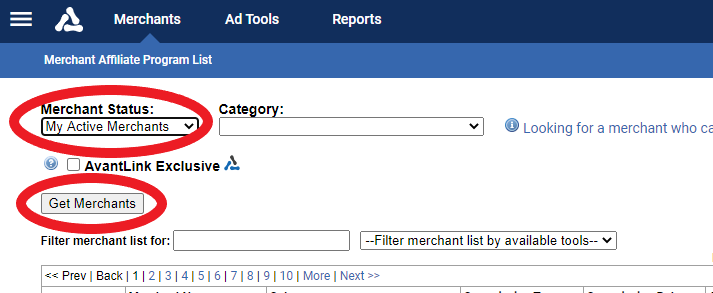 This will give us the list of merchants that we are no longer affiliated with. At the beginning of the row, you'll find the link called "Configure inactive link handling". We'll need to click on this to show us what our options are for inactive links.

After clicking that link, we'll be brought to a screen that shows us how it handles the click-throughs with the selected merchant.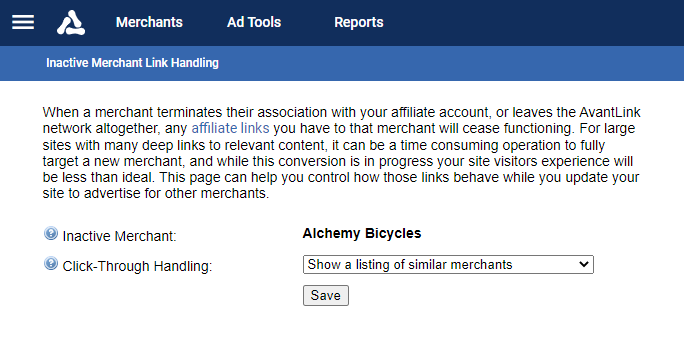 If we select the "Click-Through Handling" drop down menu, three options will appear:
Show a listing of similar merchants
Send traffic directly to an alternate merchant
Send traffic to a custom page of my choosing
Show a listing of similar merchants

We've already seen this options. This is the default option that is display at the beginning of this article. When you click on an inactive link, this option will take you to a page that shows a list of other merchants that are affiliated with your account.
Send traffic directly to an alternate merchant
This option allows you to select another merchant site. This way, when someone clicks on any link that is affiliated with the inactive merchant, it will take them directly to an active merchant of your choosing. All the tracking information will still be in place, and the commission you would receive will still be credited to you if the customer makes a purchase on that alternate site.

Send traffic to a custom page of my choosing
This final option allows you input a URL of your choosing. However, be warned that this will NOT track the click through. You could have this link to somewhere else on your site that explains that you are no longer advertising for that merchant with the styling of your choosing as opposed to the default one.

This solution will not remove the inactive links from your site. However, it will redirect them to a place of your choosing. If you have a lot of custom links that are inactive, this may be a good solution for you until you can get the links replaced with other merchant programs.