Finding the right merchant partners is key to a successful program. Did you know that you can locate potential partners by simply searching for product details?
AvantLink gives you the capability to search by general keywords. For example, if you want to search for all potential merchants not in your program who sell socks, AvantLink makes it easy.



You can also search for new partners by specific product details, such as Brand Name, Product SKU, etc. You can also exclude keywords from your search criteria.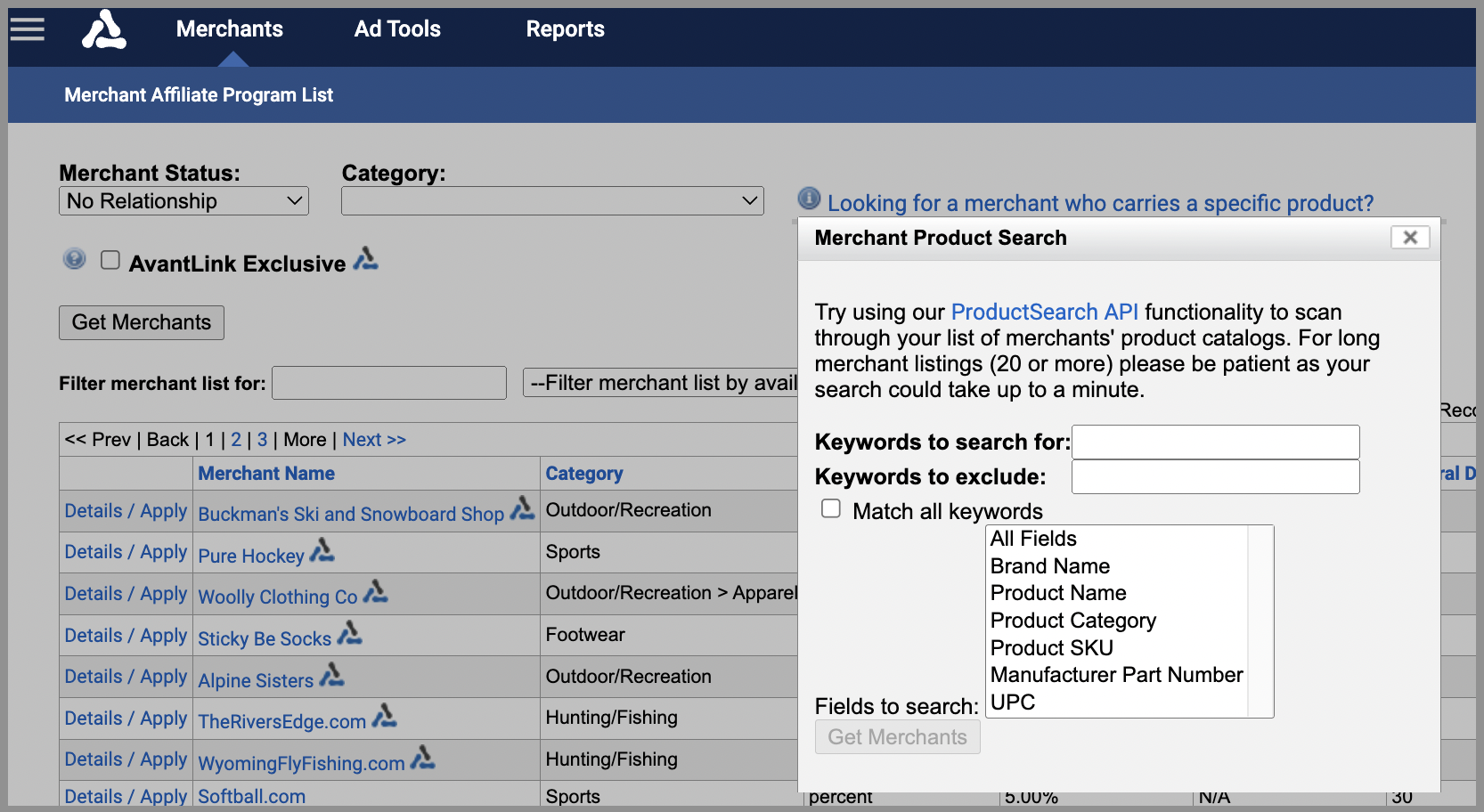 But don't get this confused with AvantLink's Product Link tool, which gives affiliates an easy way to search for products among active merchants, compare product details, commission rates, and easily create tracking links. Learn more about the Product Link ad tool.

ADDITIONAL QUESTIONS
If you have any questions about how to utilize this search feature or anything other affiliate tools, please reach out to support@avantlink.com.