What is an Exclusive Coupon Code?
Merchants have the ability to configure Exclusive Coupon Codes (ECC). These coupon codes are exclusive to a specific affiliate. Any sale using the ECC will be awarded to the affiliate whether or not a click is present. This is beneficial for affiliates that can drive traffic via social channels or podcasts where it is difficult to generate a click.
How can I get an Exclusive Coupon Code?
An Exclusive Coupon Code is negotiated directly with the merchant. Once the rule is configured, it will be available on the Merchant Ad page. To navigate to this page click Ad Tools > Merchant Ads,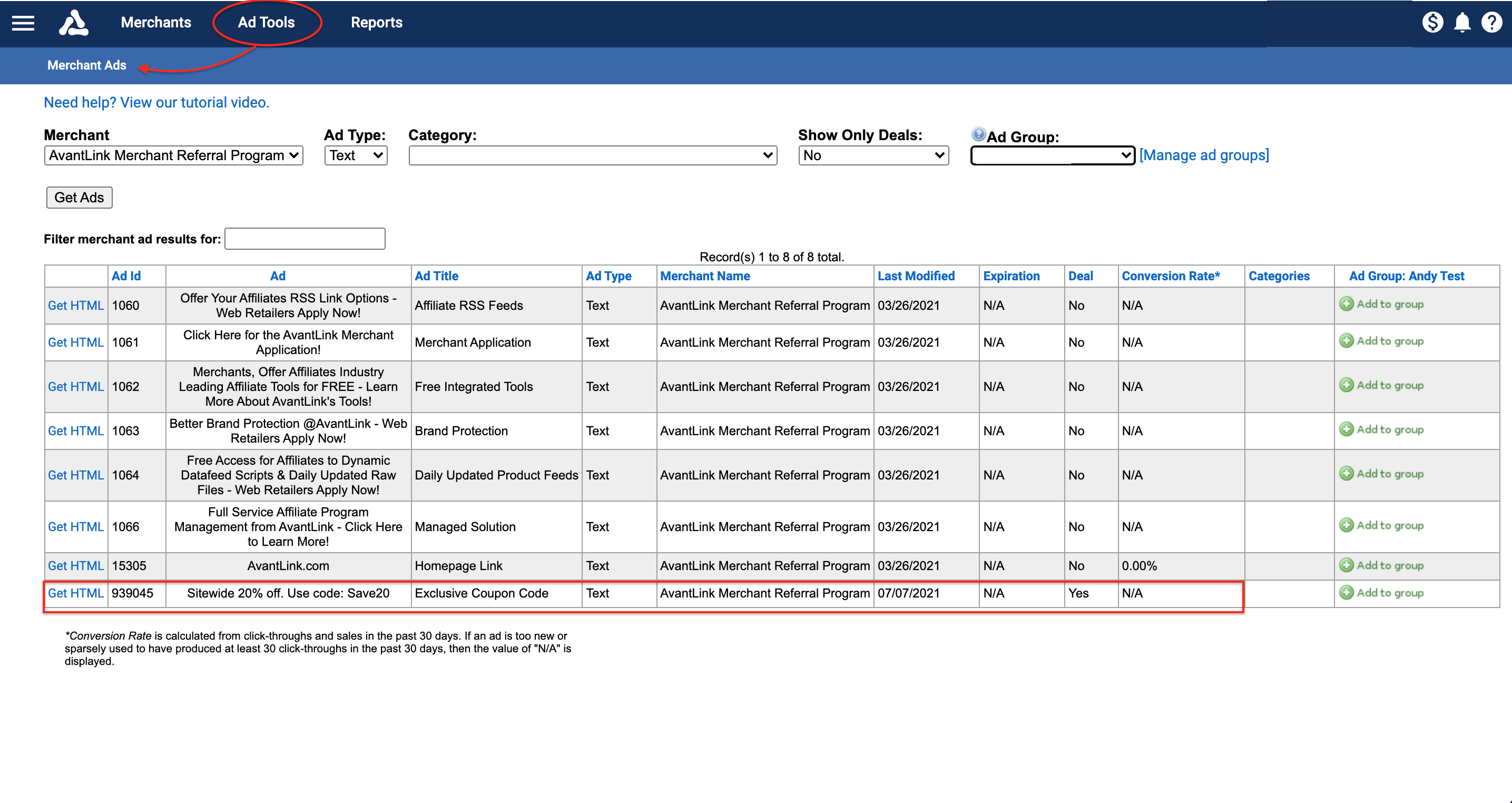 What reports show Exclusive Coupon Codes?
Sales that have an Exclusive Coupon Code associated with them can be viewed by navigating to the Classic Reports page and running the Sales Commission Details Report. In the 'Coupon Code' column, these sales will display the coupon code that the rule is configured for.