What is a Restricted Coupon Code?
Merchants have the ability to configure Restricted Coupon Codes (RCC). These are coupon codes that are not authorized for use in the affiliate channel. If an affiliate drives a sale that uses an RCC, the sale will track in AvantLink, but will not be rewarded a commission.
Where can I see a list of the Merchant's Restricted Coupon Codes?
To view the Restricted Coupon Codes for a merchant navigate to the Merchant Detail's page by clicking on Merchants in the header and then clicking on Details / Apply for a specific merchant. This page will also show if a merchant is using Exclusive Coupon Code and Qualified Coupon Code rules.

What reports show Restricted Coupon Codes?
Sales that have a Restricted Coupon Code associated with them can be viewed by navigating to the Classic Reports page and running the Sales Commission Details Report. In the 'TransactIon Type' column these sales will be denoted as: SALE (Restricted Code).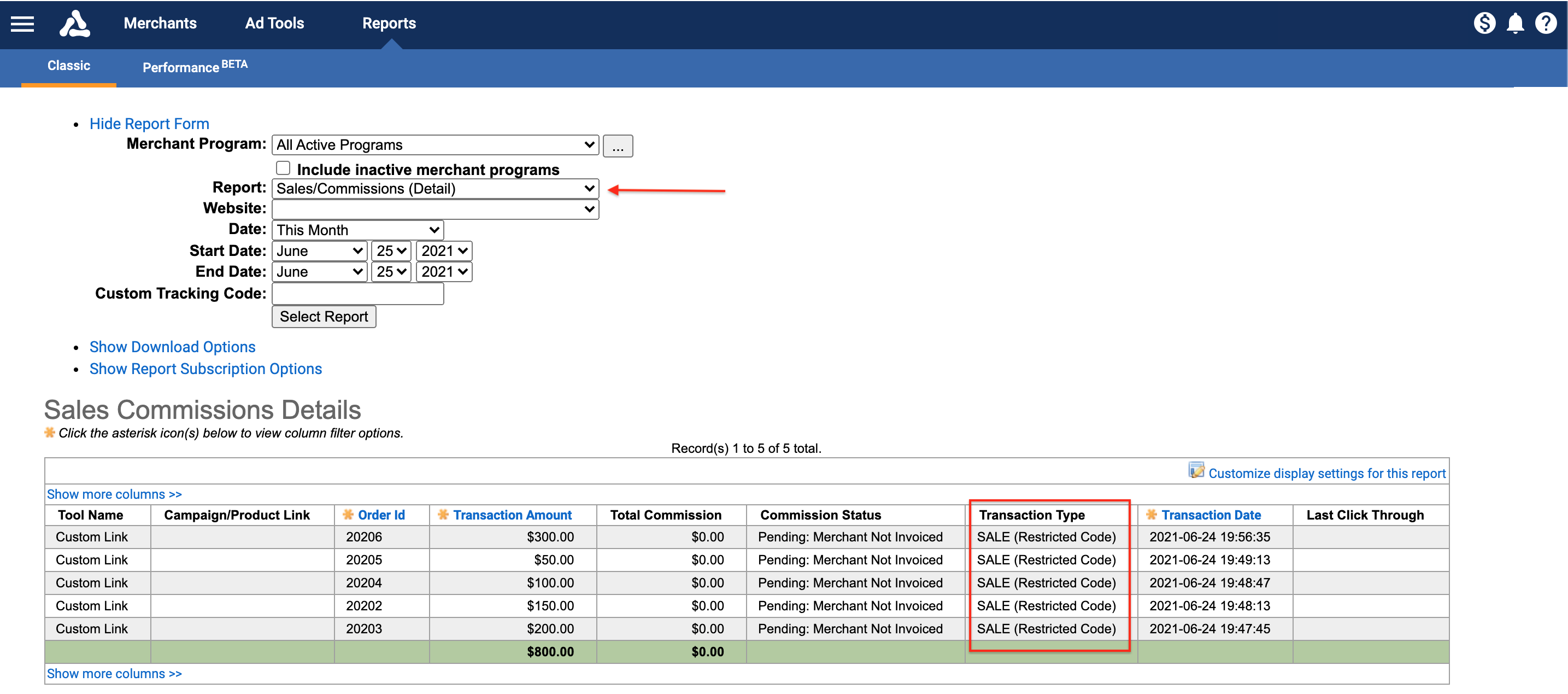 How can I prevent Restricted Coupon Codes from being used?
Make sure that the Restricted Coupon Code is not displayed on your affiliate website. If it is displayed, change it out with a different promotion.
Communicate with the merchant. If a large percentage of the sales you are driving are using a Restricted Coupon Code and you are not actively advertising the coupon code, contact the merchant to see if there are other promotions you can use.