Merchants can automate the process of submitting a bulk/batch files via Secure File Transfer Protocol (SFTP). The process is the same for Batch Returns and Batch Sales.
HOW TO SUBMIT FILES WITH SFTP
Set up SFTP user.

Navigate to the Batch Returns & Sales page by using the navigation menu > Transaction Manager. Ensure you are on the "Automation" tab.

Click the "Create Credentials" button.

Document the user name, password, and SFTP location.

This will be the only time the password will be displayed.

You can reset password in the future, but AvantLink does not store this information.

Send the completed file to the SFTP location.

Submit the appropriate file.

Submit only transactions that were attributed to AvantLink.

The file will be processed when received.

Ensure the file processed.

After submitting the file, check the status of the file and individual records by going to the tab (Returns or Sales)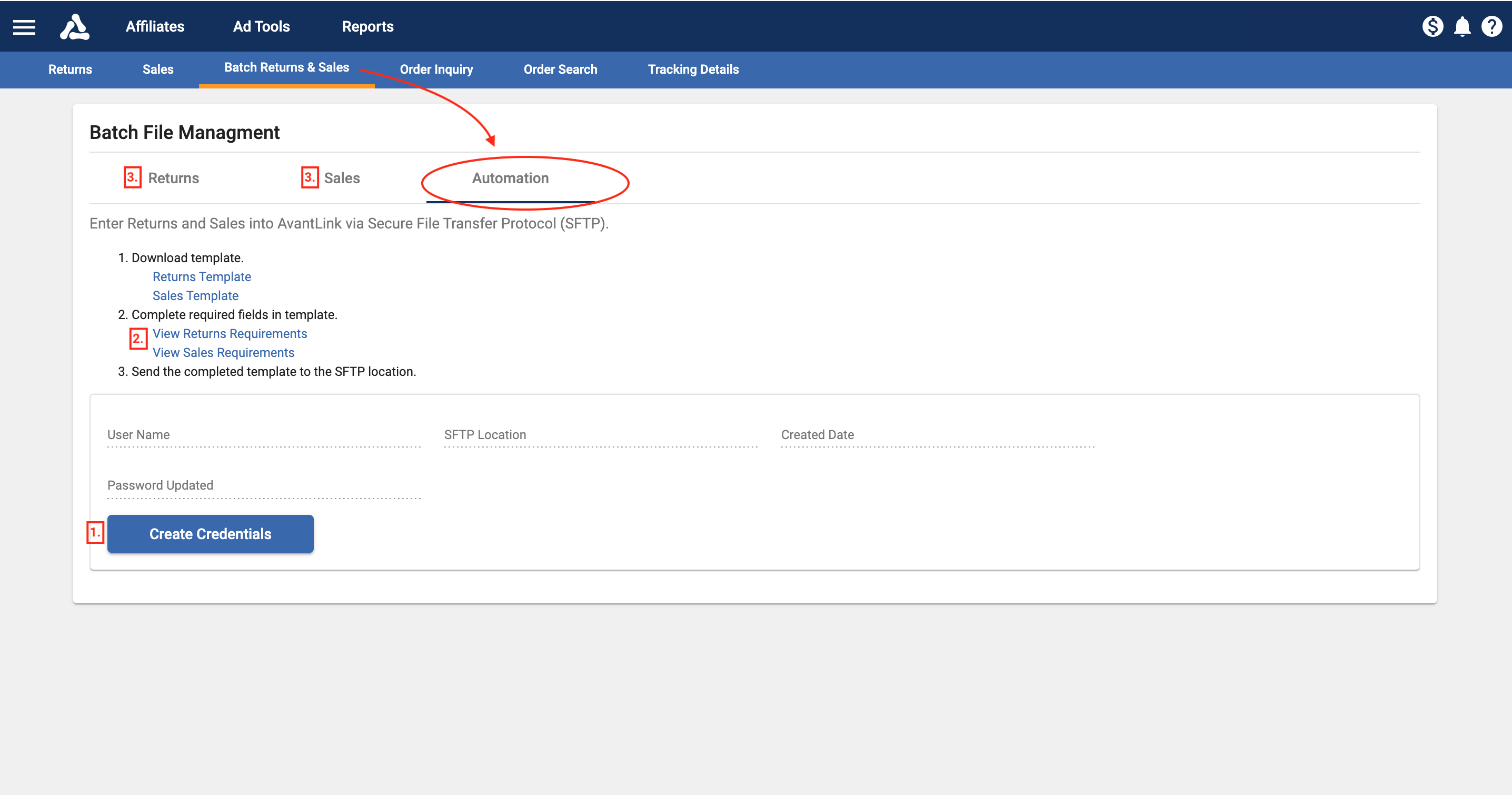 ITEMS TO REMEMBER
Batch files should be uploaded on a daily or weekly basis.
Returns must be submitted within the program's return policy (within 30 days of the order date).
Returns are processed on the day returned. Not the order date.