Adjusting sales allows for any returned items/orders that you want to remove affiliate commission. This can be done if orders are returned, canceled, or fraudulent (generated outside of a merchant program's terms and conditions).
HOW TO ADJUST SALES IN PLATFORM
To adjust your sales simply go to menu

> Transaction Manager>Adjustments. Any order that falls within your return window will appear in this list.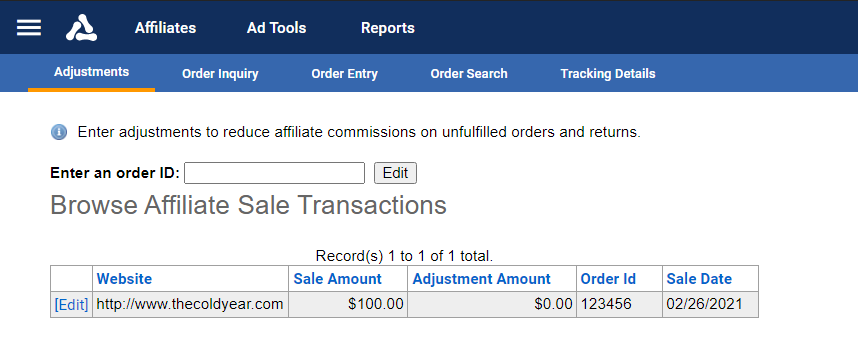 Click "Edit" to open the adjustment window. Here you will find a brief breakdown of how the tool works as well as the details of the sale.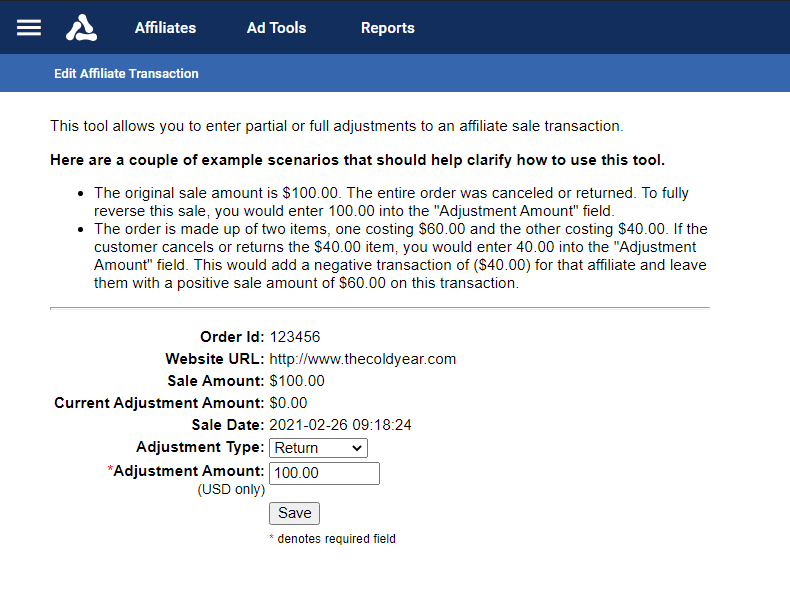 The adjustment amount can be either the full or partial amount of the sale. The adjustment type should be marked as the reason for doing the adjustment.
After making an adjustment the credit will be placed on the following month's invoice as a negative amount. A properly adjusted sale will show the adjusted total in the "current adjustment amount" field. Any sale that shows a "current adjustment amount" has already been adjusted or returned.

Avantlink also provides a way to return items in bulk. Find information on how to do that in our Batch Returns article.
Additional Questions?
If you have any questions about the adjustment process, please email support@avantlink.com.