Merchants can submit a bulk/batch file with multiple returns to remove affiliate commissions for orders that were not fulfilled.
STEPS TO UPLOAD BATCH RETURN
Navigate to the Batch Returns & Sales page by using the navigation menu

> Transaction Manager. Ensure you are on the "Returns" tab.
Download the Return template.
Complete the required fields.
Submit the file.

Submit only transactions that were attributed to AvantLink.
Use the refresh iconto update the File Status table. It can take a few minutes to have results for large files.
If the file fails to process, use the download icon to download the submitted batch return file and make the necessary revisions.

Check the status with the view results icon .
Navigate to the Report page and use the Sales Commission Details report to review the returned commission amount for each transaction.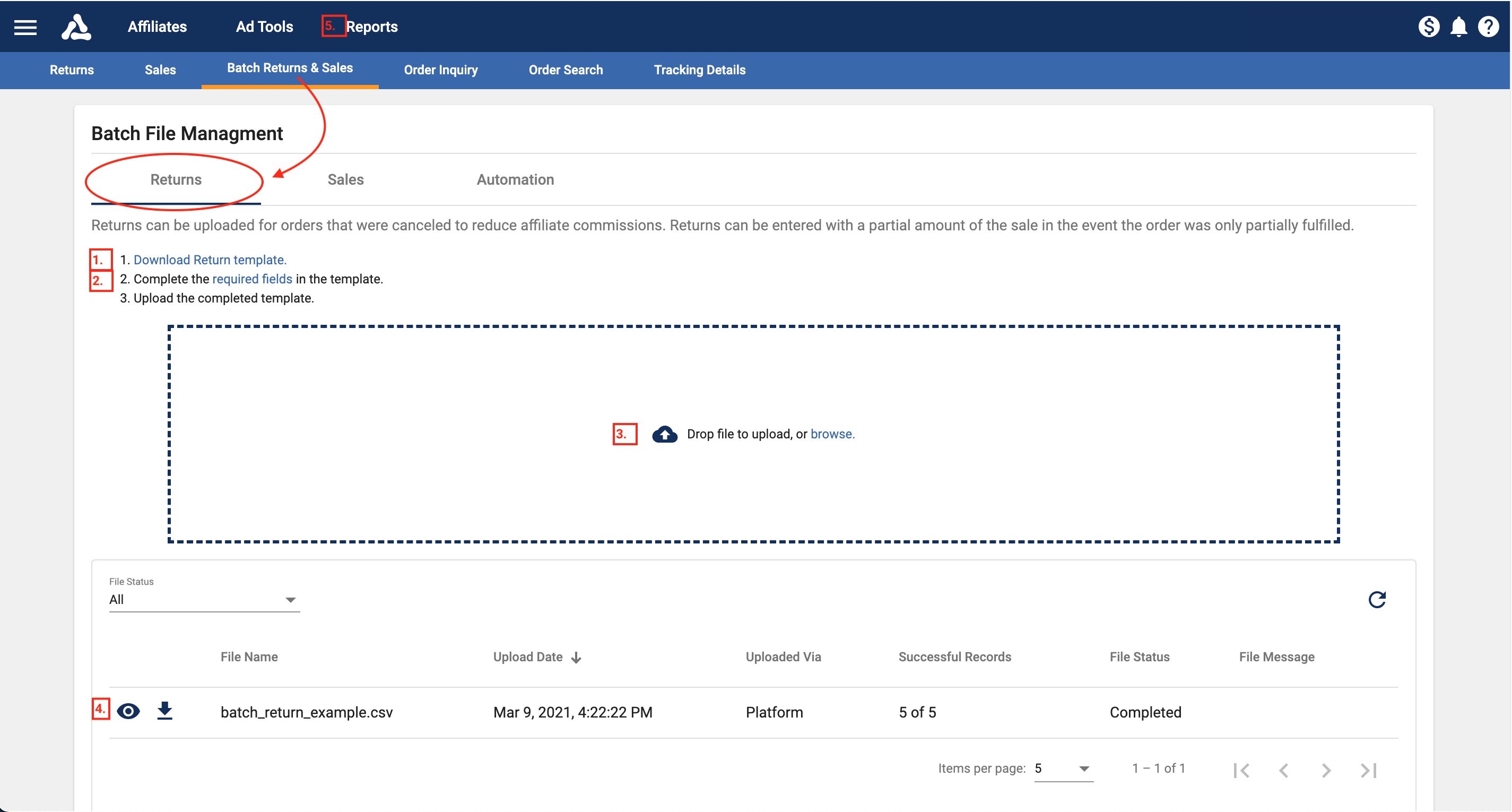 ITEMS TO REMEMBER
Batch return files should be uploaded on a daily or weekly basis.
Returns must be submitted within the program's return policy (within 30 days of the order date).
Returns are processed on the day returned. Not the order date.
ADDITIONAL QUESTIONS?
If you still have questions or need assistance please email support@avantlink.com.