The Withdraw Now feature allows for affiliates to receive their funds in their account at anytime before the payout date of the 25th.
After you've filed your account information with Tipalti via the "Manage Payment and Tax Info" page you'll be able to receive your funds anytime you want.
---
Step 1. Navigate to the Withdraw Now page.
To begin the process of receiving your funds just navigate to your account balance icon in the top right hand corner of your platform. Clicking "Withdraw" will begin the process.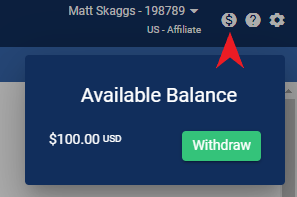 ---
Step 2. Click the "Withdraw Now" button.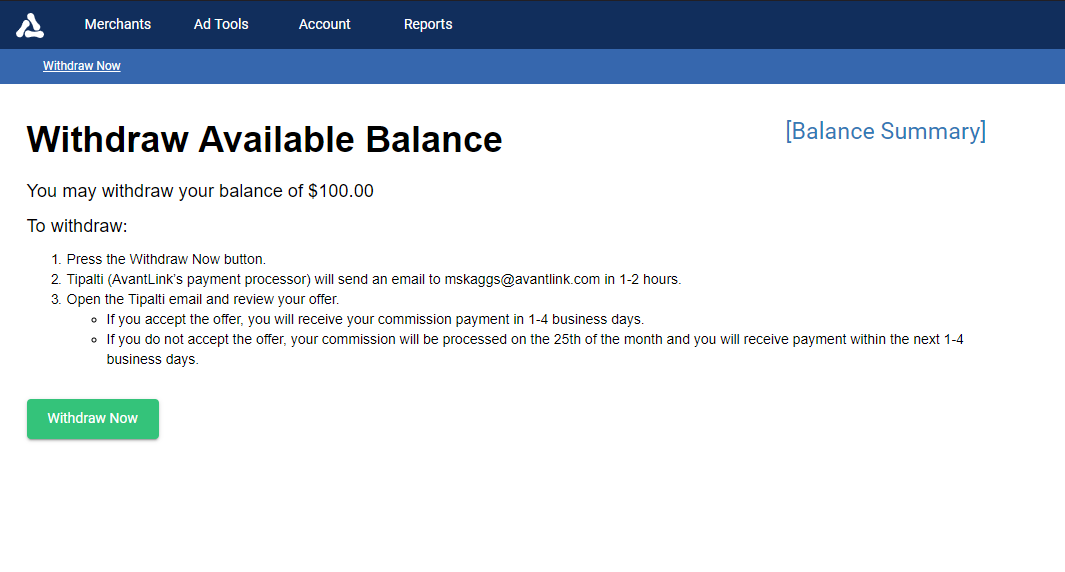 ---
Step 3. View Early Payment Offer Email.
Within 2 hours you will receive an email entitled "A payment due to you qualifies for Early Payment" from support@avantlink.com with the terms, fees, and withdraw now balance.
On the the email when you click "View Early Payment Offer Now" you'll be taken to the page that will include the amount to be deposited and the fees associated with it.
Note: the further from the 25th you wish to withdraw the funds the higher the associated fees will be.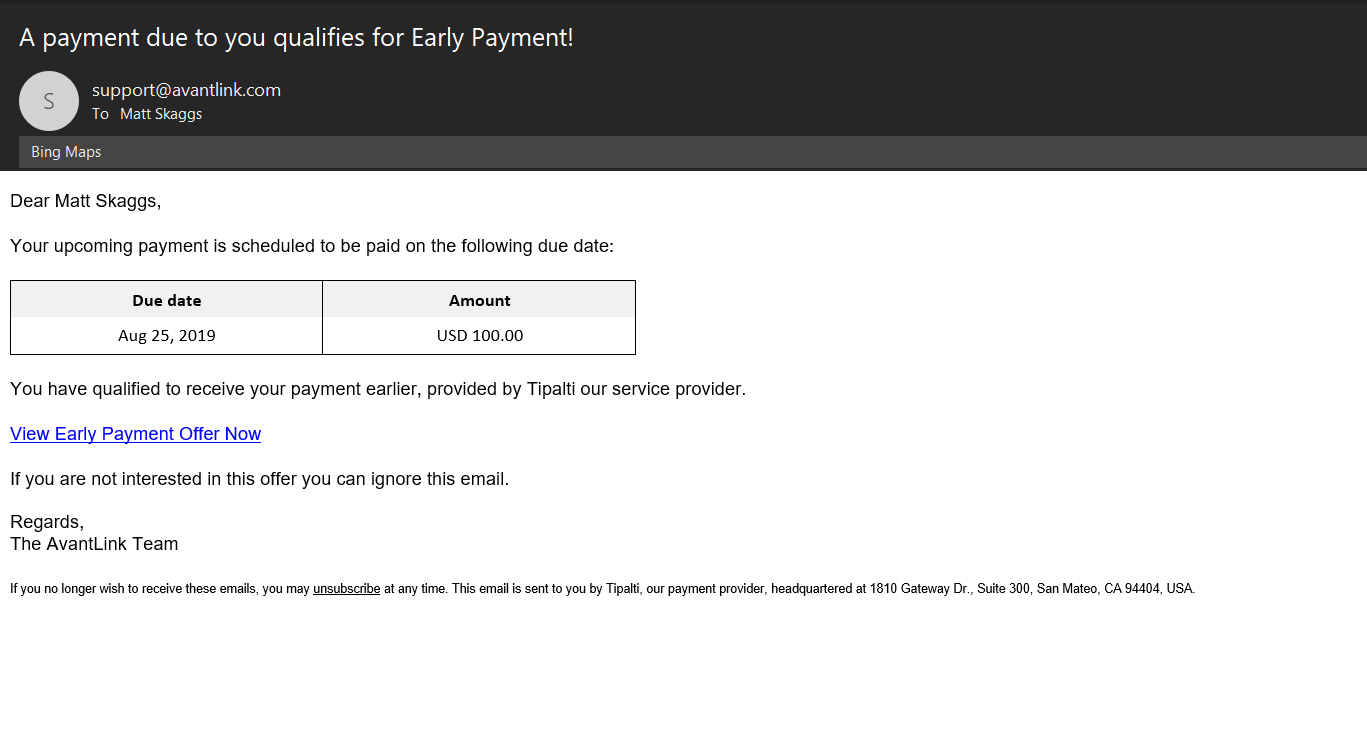 ---
Step 4. Accept Offer and Terms.
By selecting "Click to accept offer and terms" you'll then be taken to a page with all the details for the offer and you will see the funds drop in your account within 1 - 4 business days.
If you decline the offer the amount you chose to withdraw will be moved into a pending status and Tipalti will tell you when you can expect your next payout.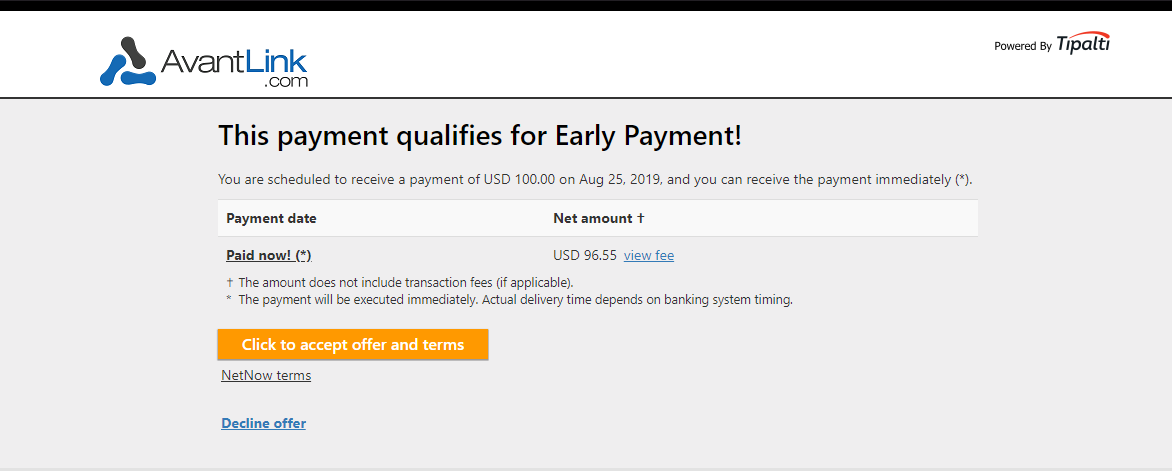 If you have any questions or concerns please send an email to support@avantlink.com.