As an affiliate you can submit additional websites to be added to your account. This enables affiliates to be able to report on Clicks and Sales that originate from different websites or social media profiles under one AvantLink account.
Navigate to Menu > Account Settings > Secondary Websites > Add a website. Please complete the required information noted with asterisks.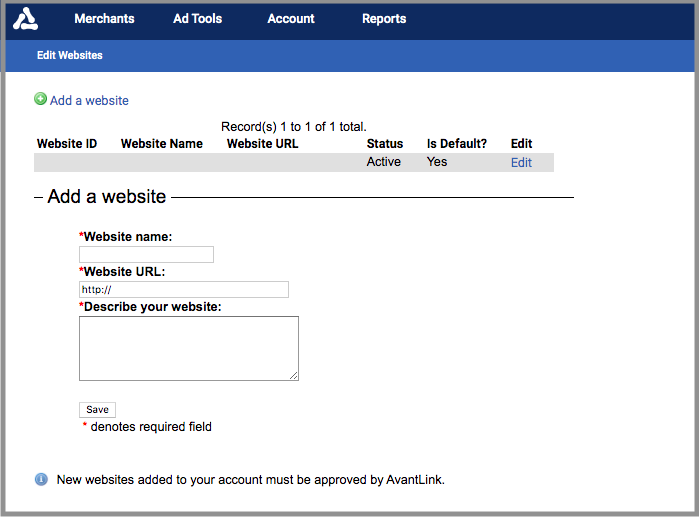 Once the website is added, AvantLink's compliance team will be notified. AvantLink does not allow affiliates to add the following websites on their accounts:
Websites you do not own and can provide proof of ownership for.

Websites containing broken links, parked domains or are for sale Websites that do not comply with AvantLink network terms.
You will then receive an email with instructions for authenticating the website's ownership. Once you have completed the necessary steps, Avantlink will review the site to ensure that it adheres to the compliance criteria.
If you have any questions about this process, please contact compliance@avantlink.com.