Removing an active affiliate from your program is simple. Select your Active Affiliates list from the Merchant Dashboard.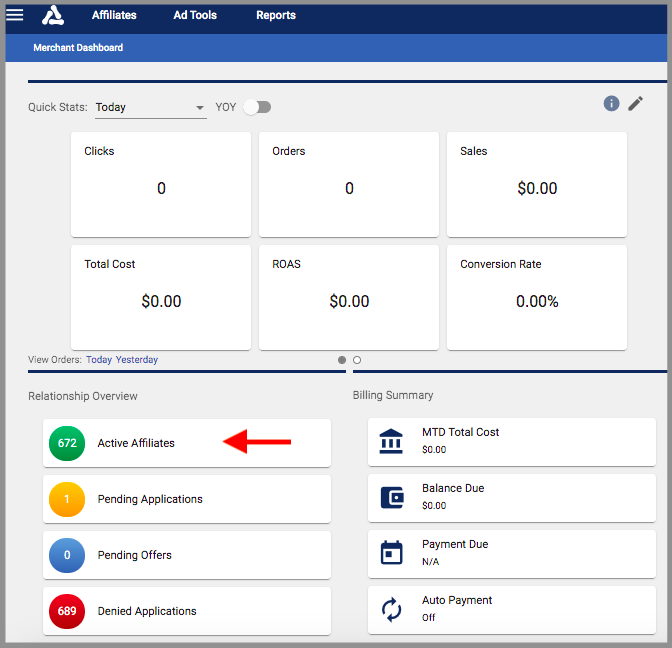 Select "Details" next to the affiliate you would like to remove.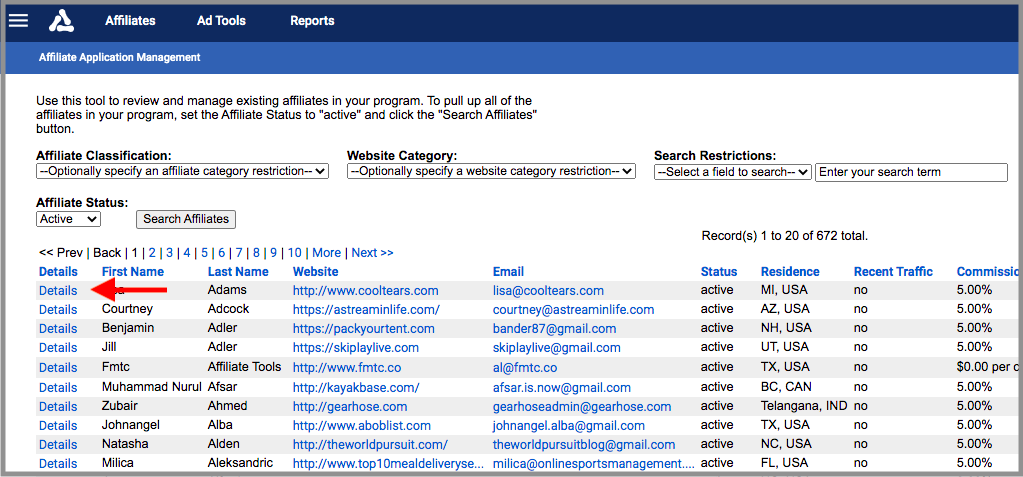 Select the Application tab, change the status from Active to Denied and select Save.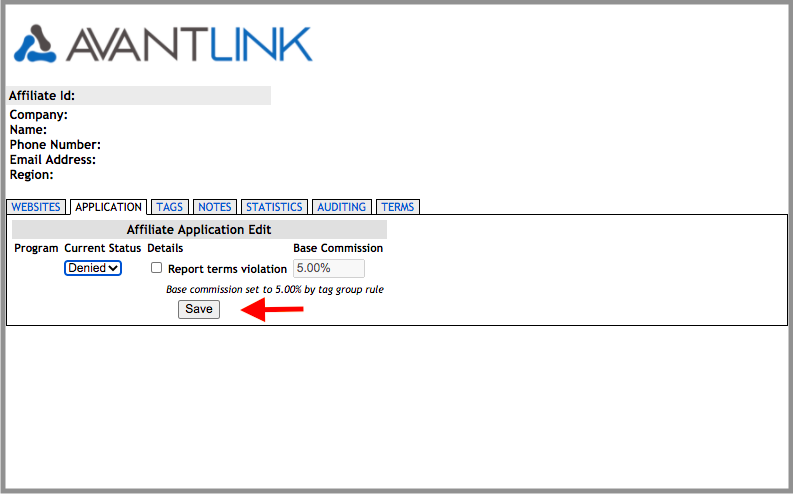 Items to Remember
The affiliate status change will become effective seven days from the date of removal.

Affiliates removed due to terms and conditions violations can be removed immediately by contacting

support@avantlink.com

.

Additional Questions
If you have any questions about removing active affiliates from your program, please contact am@avantlink.com.