Overview
A successful affiliate program continually seeks to recruit new affiliates within the AvantLink affiliate network and also out-of-network affiliates (affiliates that have not joined AvantLink). An important aspect of attracting these out-of-network partners is to promote your affiliate program on your website.
Navigation
To attract prospective affiliates, it is best practice to place a link on the homepage of your website to your Affiliate Recruitment page. Most merchants place a link on the bottom of the page next to other important company information. This link should take the reader to a page outlining the details of your affiliate program.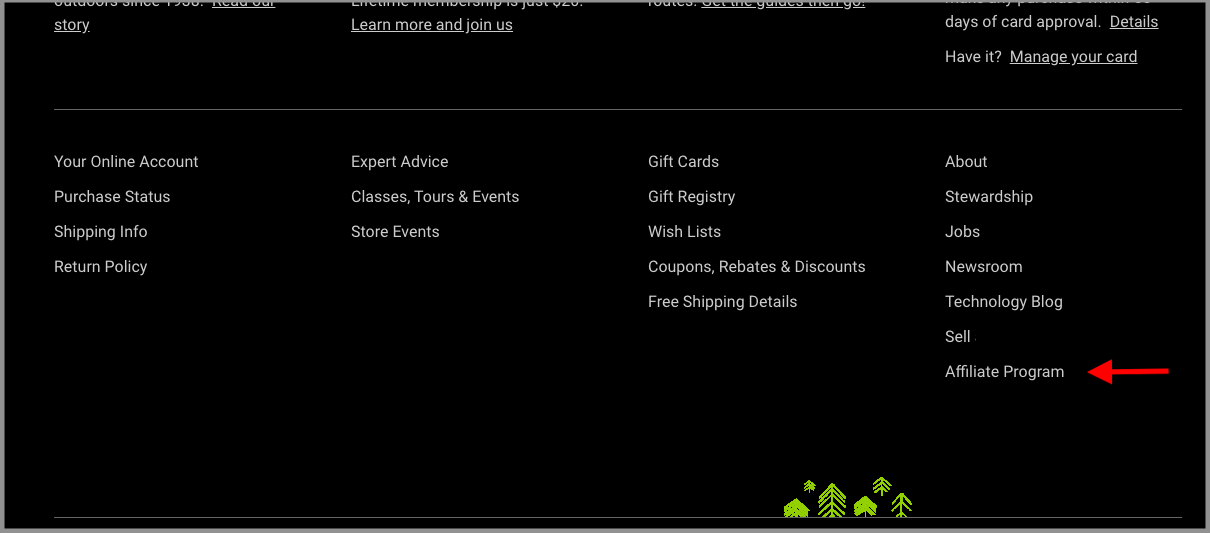 Content
The content for the affiliate recruitment page should attract prospective affiliates and include:
Couple paragraphs about your business

Highlights of your affiliate program

Apply Now links.
Here is an example:

Configuring 'Apply Now' Link
Your affiliate recruitment page should have an 'Apply Now' option that will take a prospective affiliate partner to your company's co-branded AvantLink network application form. When an applicant uses this form, they will be automatically have an application directly to your affiliate program for you to review after they are approved into the AvantLink network.
To locate your company's co-branded AvantLink network application form:
If your program is currently integrating, reach out to your integration rep to receive the link.

If your program is currently live/active:

Find your company on the

program detail page

at AvantLink

Select 'Apply Now'

Copy and paste this link to your 'Apply Now' button on your affiliate program page