AvantLink has three regional networks in the US, Canada, and Australia. The following reviews frequently asked questions from affiliate partners.

CAN AN AFFILIATE APPLY TO ALL NETWORKS?
Yes. If you are an active affiliate in any one of AvantLink's regions - US, Canada, or Australia - you can apply to be part of any of our other networks.

HOW TO APPLY?
We have made it easy to apply from your active AvantLink account. The following is an example of an affiliate in the US network. Once logged in, navigate to Menu

> Account Settings > AvantLink Networks.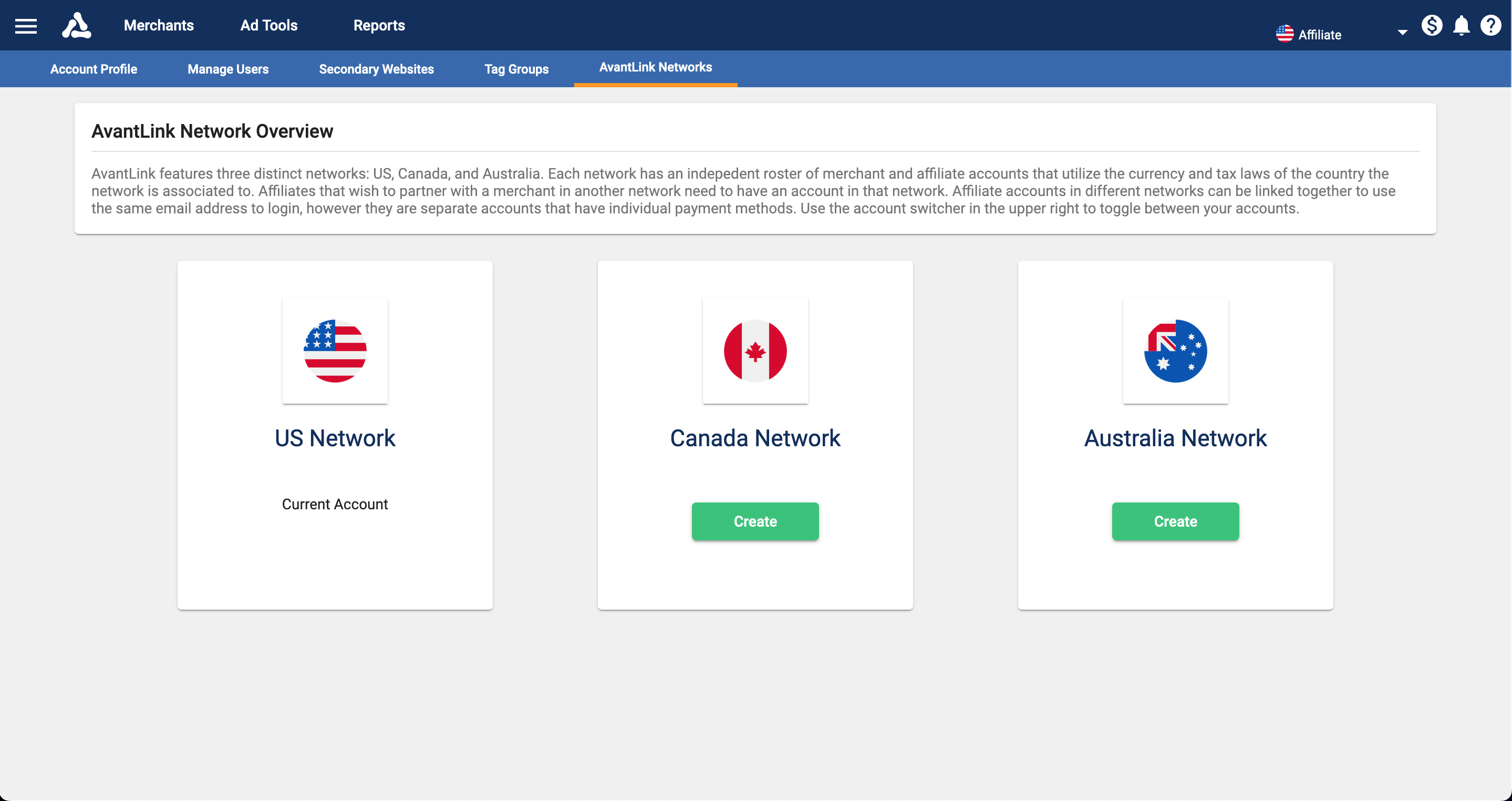 SHOULD YOU APPLY TO ANOTHER NETWORK?
Yes, if a portion of your website traffic comes from the region you are applying to. Note that once you choose to create another account, an affiliate application will be expedited to AvantLink's compliance team for review.

To make it easier for you, when your new account is activated you will not have to login to separate accounts, AvantLink has an account switcher that allows you to toggle between your different accounts from one dashboard.

ADDITIONAL QUESTIONS?

If you have any questions about your application, please contact affiliateapps@avantlink.com.