Merchant advertisers often take advantage of AvantLink's Dynamic Ad feature, which gives them the ability to schedule their ads to update for their affiliate partners automatically. This is a great way for affiliate partners to use an ad, knowing that the most recent promotional language from the brand is showcased on their site. So how can you incorporate these ads into your website?
IDENTIFY ADS SCHEDULED TO DYNAMICALLY UPDATE
Merchants will label their ad to note when it will dynamically update. Look for Ad Names that read "Current," "Evergreen," "Seasonal," or "Dynamic." If you are uncertain, reach out to your merchant partner for confirmation.
You can also set your Ad Label Filters by Dynamic for another review. You will also be able to see the date that the ads are scheduled to update next to Updates in the far right column.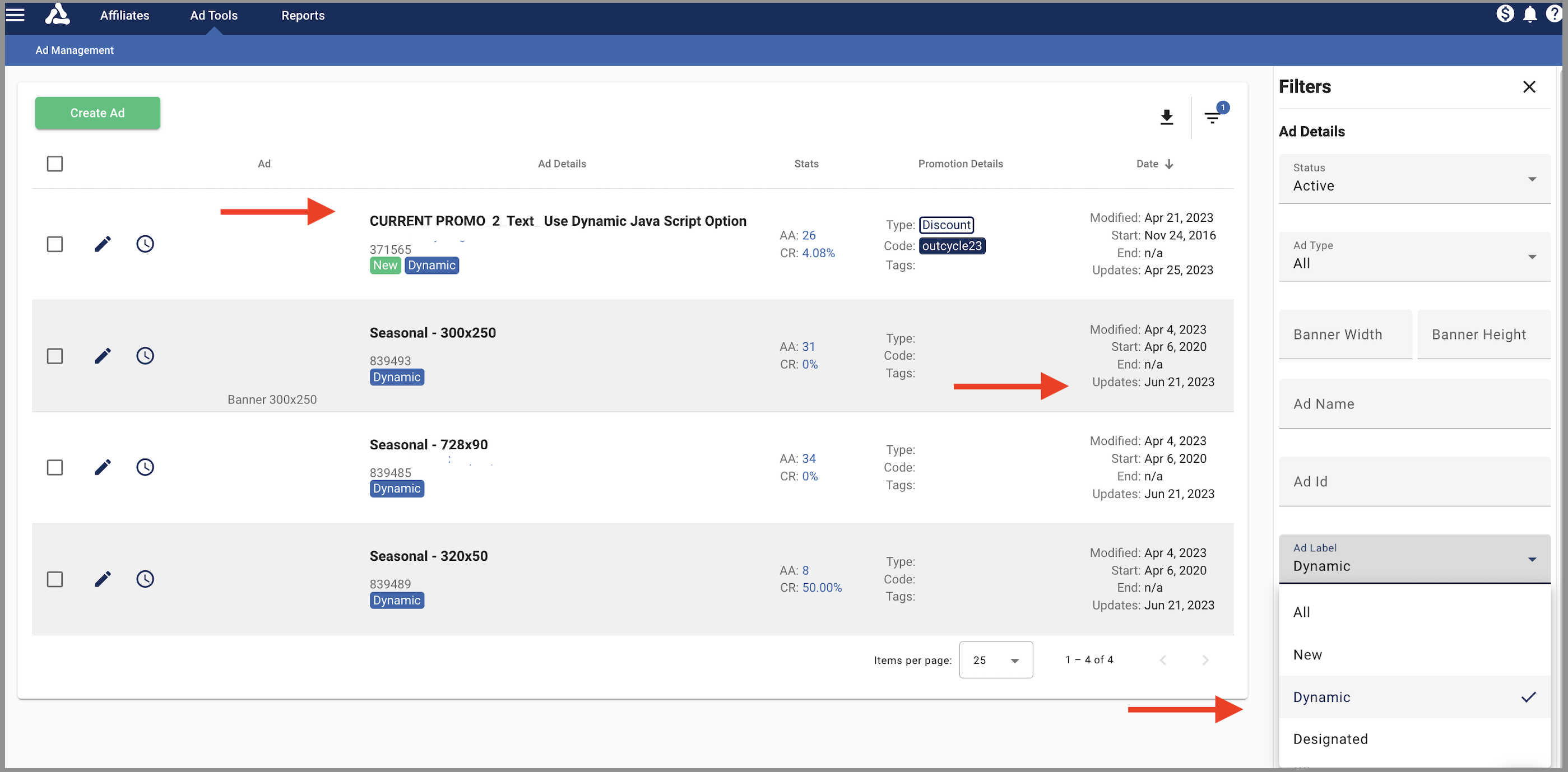 INTEGRATE THE AD VIA JAVASCRIPT
To ensure that your selected ad will automatically update when the merchant advertiser initiates the update, you must integrate the ad via Javascript.
First, identify the dynamic ad and select Get Link.

Second, select Dynamic Javascript as your method of integration.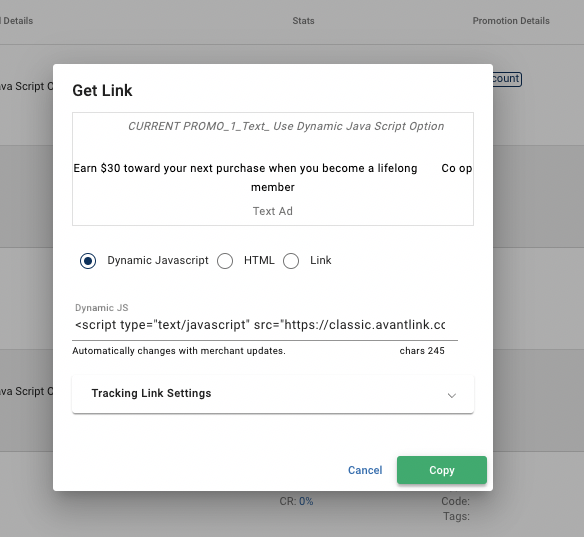 Note: Banner ads will automatically update on an affiliate site whether set up dynamically or not. Only hard-coded banner ads will not. Text ads need to be set up dynamically in order to update automatically.
ADDITIONAL QUESTIONS?
Utilizing AvantLink's dynamic ad capabilities can ensure that your website always promotes the most up-to-date information from your brand partners. If you have any additional questions, please reach out to am@avantlink.com.