Affiliates in the AvantLink network have access to the best ad tools, but one of the most versatile may be using data housed in merchant product datafeeds.
WHAT IS A PRODUT DATAFEED?
A product datafeed is an organized list of the products in a merchant's online store. A product datafeed typically includes product information such as product name. A number of these fields are required in every AvantLink product datafeed, as detailed below.
PRODUCT DATAFEED INFORMATION
Merchant product datafeeds are updated daily and contain some of the most pertinent product information including:
SKU

Product Name

Long Description (product's long description)

Department (the department the product is associated with on the merchant website, if any)

Image URL

Buy Link

Retail Price
AvantLink encourages all merchant partners to maintain a high quality product datafeed and ensure that the information is updated in a timely manner.
CONFIGURING MERCHANT PRODUCT DATAFEED INFORMATION

From the Arches dashboard, select Ad Tools, then Create under the Datafeed Manager. Complete the information requested:
Name your Subscription: naming can be anything of your choosing.

Website:

choose the website you are adding the tracking link to. This option is for affiliates who maintain

multiple websites

under their affiliate account.

Merchant Datafeed: select the feed you are requesting from the dropdown.

Datafeed Quality Score: presents the score of the feed you chose.

Integration Method: datafeeds are available in a Raw Datafeed File format.

Feed Format: formats are provided in Tab Delimited, Comma Separated, and XML formats.

File Compression Type: compression options available are Zip and Gzip formats.
After choosing the merchant and file format details, now the strategic configuration can begin!
Choose Categories: select specific product information including brands, departments, categories, or sub-categories.

On-Sale Filtering: For merchants offering this information, select products that are on sale. You can even select to retrieve products that are discounted at a certain percentage.

Datafeed Columns: Select all or just a certain number of columns available in the merchant datafeed.
PRODUCT DATAFEED USE CASE EXAMPLES
Affiliate partners integrate datafeed information effectively in a number of ways.

Provide Product Level Details
Most often product datafeeds are used to provide readers impressive product level details helping to match readers to the perfect product they are searching for.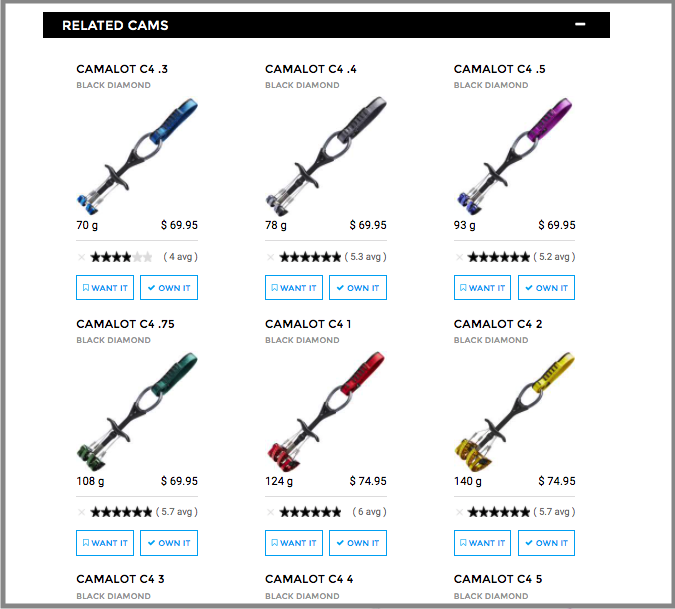 Offer Price Comparisons
Affiliates use product datafeed information to offer pricing comparisons among merchant partners selling the sale product. In this example, the affiliate is partnered with Backcountry and Competitive Cyclist in the AvantLink network.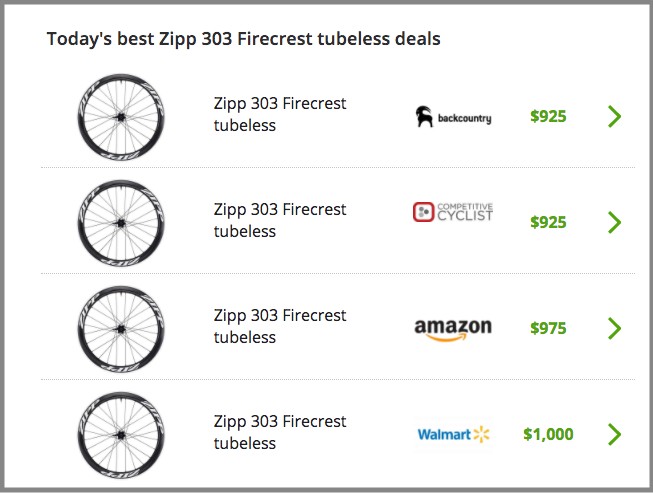 ADDITIONAL QUESTIONS
Product datafeed information can be customized in a variety of ways and can be used creatively to provide the best information to your readers. If you have any questions, please reach out to support@avantlink.com.