Tipalti is the brand new all-in-one solution for payouts, filing your taxes, and managing your money with AvantLink. 
Due to the new update, all affiliates will need to re-file their payout information and re-file their taxes. 
This step-by-step guide will lead you through the process of getting everything updated for a pain free payout experience. 
Manage Payment and Tax Information
All payout methods and tax requirements are now found under the Manage Payment and Tax Information under your Account tab.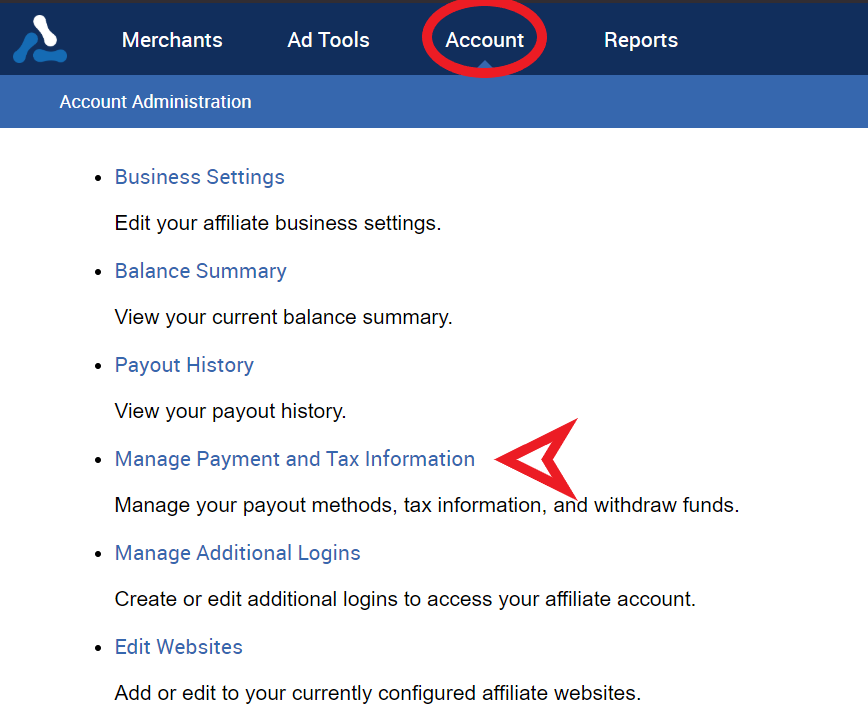 Setting up your payment method is easy, simply enter your information and click "Next". Pay extra attention to the "Type" portion by filing as 'Individual' or 'Company'. 

An unrecognized address will require an additional verification to make sure it is correct. 

Payment Method
Choosing a payment method will determine what information is required to start getting paid. 

Tax Forms
All tax forms are available right in the software. Tipalti also includes a quick and easy questionnaire that will tell you exactly what kind of tax form you will need to file. 

We now offer most tax forms right inside your account. The tax forms included are:
W-8BEN
W-8BEN-E
W9
W-8ECI
W-8IMY
W-8EXP
8233
If you're unsure of which form to file with us, simply fill out the questionnaire.
If you have any additional questions you can email accounting@avantlink.com

Once you've submitted your tax information you will be ready to start earning with AvantLink!