What is GDPR?
GDPR is a new set of privacy laws passed in the European Union.
What exactly are the changes / requirements?
See the Key changes here: https://www.eugdpr.org/key-changes.html. In short, it means Websites outside of the EU are liable to enforce this, including Breach Notification policy, Data Portability / Right to be Forgotten, electing a DPO, etc.
Why does this affect us?
Cyberspace is cross-border, and as such, you may have European visitors on your site. It's estimated that there are more than 250 million internet users in Europe, occupying 5 of the top 20 countries according to Internet Live Stats.
What do I have to do?
See our Blog Post for more details. AvantLink is being compliant, and affiliates (and merchants?) must also ensure they are following the rules. In short, instead of a passive agreement to cookies, users must actively click / opt-in to cookies. See the key changes here: https://www.eugdpr.org/key-changes.html
Our blog post:
http://blog.avantlink.com/affiliates-gdpr-cookie-consent-compliance/
Full text of the EU law (200+ pages, PDF, legal):
http://data.consilium.europa.eu/doc/document/ST-5419-2016-INIT/en/pdf
What happens if you don't comply / breakdown of requirements:
https://www.varonis.com/learn/gdpr-what-are-the-penalties/
Also, see their Free Readiness Assessment:
https://info.varonis.com/gdpr-risk-assessment
Implementation
How do I set up these opt-in cookies?
Great question. See below for some tools, and examples.
https://www.civicuk.com/cookie-control/index
https://onetrust.com/pricing/#cookie-compliance
Example of a side-menu with cookie settings: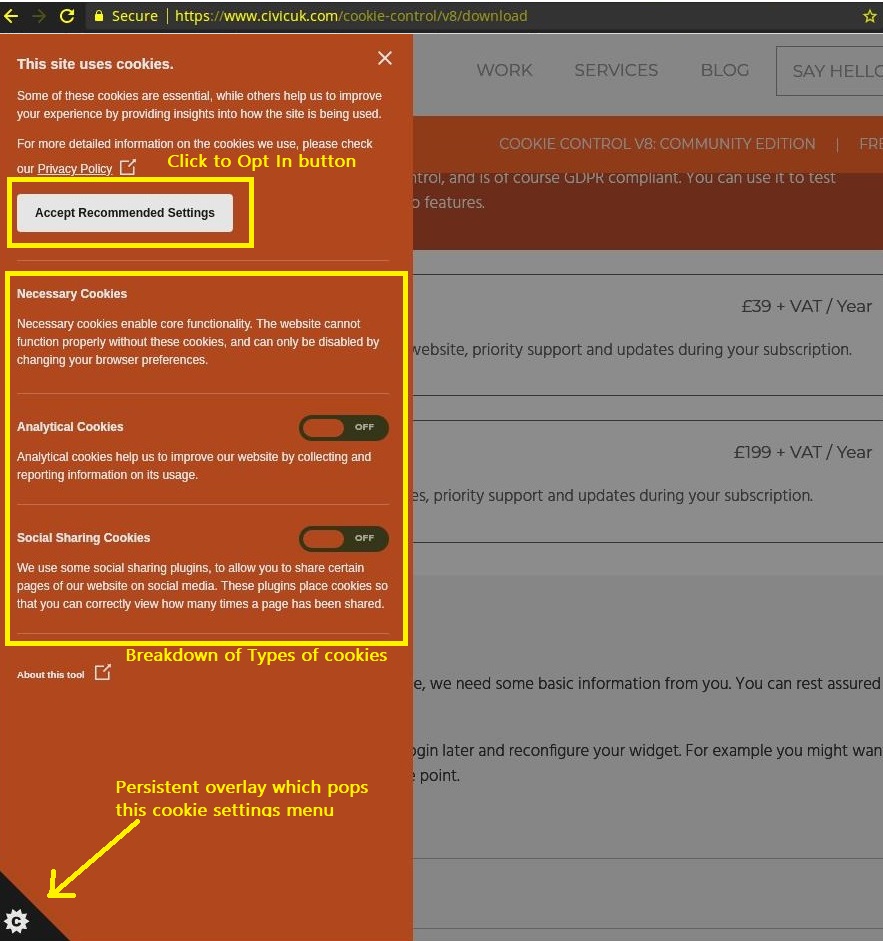 Example of a footer:

...and when you click on Cookie Settings: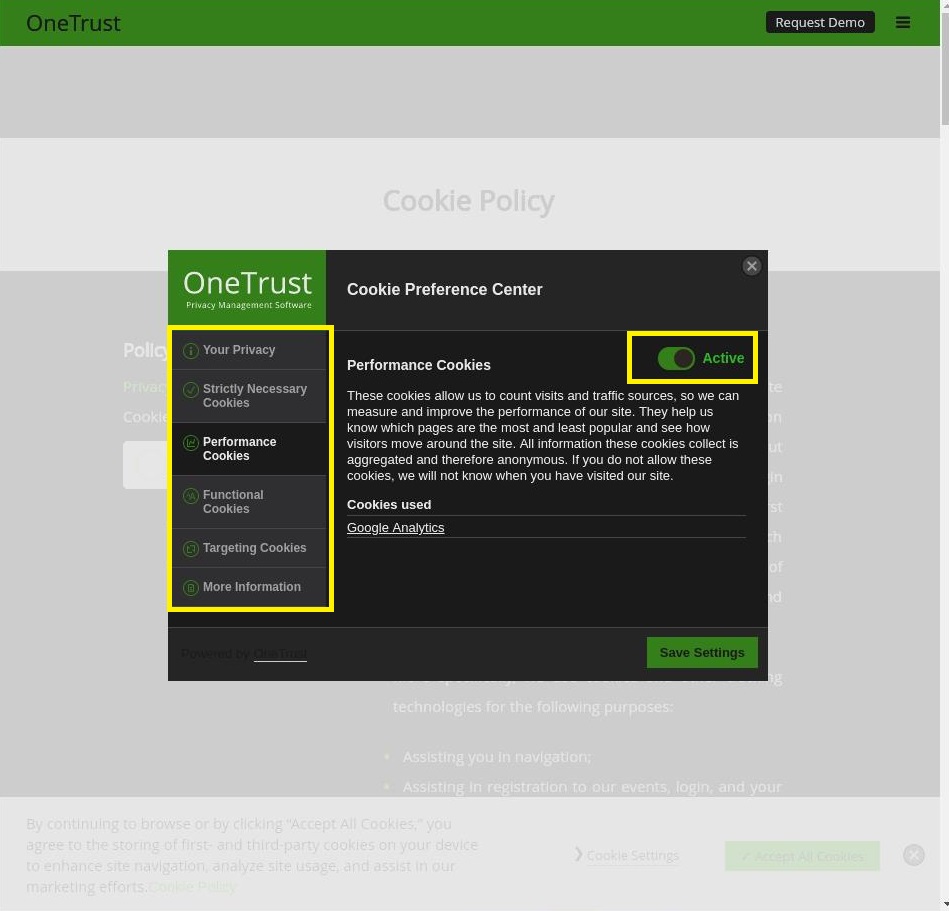 (Notice the different classes of cookies, with Active switch for each class, and even lists which specific cookies are being used.)
Please note: We recommend you defer to your legal counsel on all these matters. AvantLink is complying, and requires affiliate compliance in these matters as well. We cannot be liable for any results of affiliate/merchant failure to comply.